ASTM E2546-15
Standard Practice for Instrumented Indentation Testing
Automaticky preložený názov:
Štandardné praktiky pre Instrumented odsadenie testovanie

NORMA vydaná dňa 1.10.2015
Informácie o norme:
Označenie normy: ASTM E2546-15
Dátum vydania normy: 1.10.2015
Kód tovaru: NS-622464
Počet strán: 24
Približná hmotnosť: 72 g (0.16 libier)
Krajina: Americká technická norma
Kategória: Technické normy ASTM

Kategórie - podobné normy:
Anotácia textu normy ASTM E2546-15 :
Keywords:
force displacement curve, indentation hardness, indentation modulus, indenter shape function, instrument compliance, instrumented indentation, zero point ,, ICS Number Code 19.100 (Non-destructive testing)
Doplňujúce informácie
Significance and Use
5.1 IIT Instruments are used to quantitatively measure various mechanical properties of thin coatings and other volumes of material when other traditional methods of determining material properties cannot be used due to the size or condition of the sample. This practice will establish the basic requirements for those instruments. It is intended that IIT based test methods will be able to refer to this practice for the basic requirements for force and displacement accuracy, reproducibility, verification, reporting, etc., that are necessary for obtaining meaningful test results.
5.2 IIT is not restricted to specific test forces, displacement ranges, or indenter types. This practice covers the requirements for a wide range of nano, micro, and macro (see ISO 14577-1) indentation testing applications. The various IIT instruments are required to adhere to the requirements of the practice within their specific design ranges.
1. Scope
1.1 This practice defines the basic steps of Instrumented Indentation Testing (IIT) and establishes the requirements, accuracies, and capabilities needed by an instrument to successfully perform the test and produce the data that can be used for the determination of indentation hardness and other material characteristics. IIT is a mechanical test that measures the response of a material to the imposed stress and strain of a shaped indenter by forcing the indenter into a material and monitoring the force on, and displacement of, the indenter as a function of time during the full loading-unloading test cycle.
1.2 The operational features of an IIT instrument, as well as requirements for Instrument Verification (Annex A1), Standardized Reference Blocks (Annex A2) and Indenter Requirements (Annex A3) are defined. This practice is not intended to be a complete purchase specification for an IIT instrument.
1.3 With the exception of the non-mandatory Appendix X4, this practice does not define the analysis necessary to determine material properties. That analysis is left for other test methods. Appendix X4 includes some basic analysis techniques to allow for the indirect performance verification of an IIT instrument by using test blocks.
1.4 Zero point determination, instrument compliance determination and the indirect determination of an indenter's area function are important parts of the IIT process. The practice defines the requirements for these items and includes non-mandatory appendixes to help the user define them.
1.5 The use of deliberate lateral displacements is not included in this practice (that is, scratch testing).
1.6 The values stated in SI units are to be regarded as standard. No other units of measurement are included in this standard.
1.7 This standard does not purport to address all of the safety concerns, if any, associated with its use. It is the responsibility of the user of this standard to establish appropriate safety and health practices and determine the applicability of regulatory limitations prior to use.
2. Referenced Documents
| | |
| --- | --- |
| ABMA/ISO 3290-1 | Rolling Bearings- Balls-Part 1: Steel Metal Balls Available from American Bearing Manufacturers Association (ABMA), 2025 M Street, NW Suite 800 Washington, DC 20036, http://www.americanbearings.org. |
| ISO 14577-1, -2, -3, -4 | Metallic MaterialsInstrumented Indentation Tests for Hardness and Material Properties Available from American National Standards Institute (ANSI), 25 W. 43rd St., 4th Floor, New York, NY 10036, http://www.ansi.org. |
| | Metallic MaterialsCalibration of Force-Proving Instruments for the Verification of Uniaxial Testing Machines |
| | Practice of Calibration of Force-Measuring Instruments for Verifying the Force Indication of Testing Machines |
| | Test Method for Vickers Hardness of Metallic Materials |
| | Practice for Use of the Terms Precision and Bias in ASTM Test Methods |
| | Test Method for Knoop and Vickers Hardness of Materials |
| | Test Method for Dynamic Youngs Modulus, Shear Modulus, and Poissons Ratio by Sonic Resonance |
| | Practice for Conducting an Interlaboratory Study to Determine the Precision of a Test Method |
| | Guide for Preparation of Metallographic Specimens |
| | Test Method for Dynamic Youngs Modulus, Shear Modulus, and Poissons Ratio by Impulse Excitation of Vibration |
Odporúčame: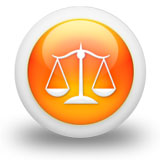 Aktualizácia zákonov
Chcete mať istotu o platnosti využívaných predpisov?
Ponúkame Vám riešenie, aby ste mohli používať stále platné (aktuálne) legislatívne predpisy
Chcete vedieť viac informácií ? Pozrite sa na túto stránku.
Posledná aktualizácia: 2019-12-05 (Počet položiek: 2 346 049)
© Copyright 2019 NORMSERVIS s.r.o.